© The Extraordinary Laser company 2014
UK Shipping £5 per order.
FREE UK SHIPPING on orders over £50!
TheXLC offers a laser cutting and engraving service based in Northampton and are happy to take submissions for all kinds of materials and projects. We work with makers, artists, engineers, jewellers, bakers, fashion designers and anyone else who needs an idea manufacturing!
Designed a Raspberry Pi Case? We can cut it! Invented a quadracopter frame? We can produce it in a range of materials! Want to record a treasured photograph onto slate? We can engrave it!
We focus on being friendly, accessible and helpful. If you have an idea let us know!
The easiest way to send a query is to email info@thexlc.co.uk.
We have added an ebay listing for full 300x500mm sheets of our most popular materials. CLICK HERE to be taken to the listing.
CO2 Lasers can cut a large range of materials very accurately. We are proud of the effects and techniques we have developed to get the best out of the laser systems.
We are more than happy to take orders for single, one off jobs through to bulk trade work and regular jobs.
Remember we love weird requests! Don't hesitate to get in touch if you have an idea and would like to talk it through and see if it is possible.
Below is a selection of examples. For any queries or quotes please email info@thexlc.co.uk.
File Types:
We are happy to work from pretty much any vector format! If in doubt send it over and we will let you know of any problems.
Materials:
If it fits in the machine we will give it a try! (Note: CO2 lasers cannot be used on materials that contain PVC - if in doubt please ask)
Pricing:
We have an ebay listing for complete 300x500mm sheets in a few materials which can be reached here. Alternatively for bulk or part sheets and other materials please contact us.
We are happy to discuss your requirements with no obligation, please email info@thexlc.co.uk for more information.
Laser Cutter in Operation:
5mm Clear Acrylic Plaque and grey board with magnetic inserts Coming Soon tag.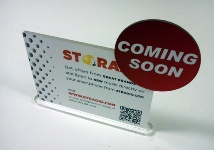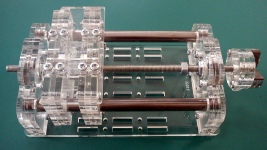 5mm Clear Acrylic Plaque machine prototype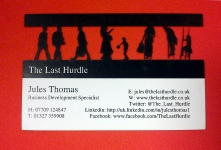 350gsm Printed & Laser Cut Business Card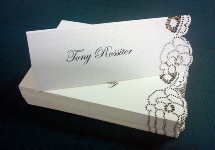 Laser cut metallic card wedding stationery place cards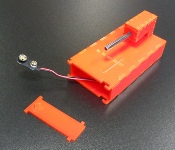 3mm Red Acrylic Temperature Probe / Alarm case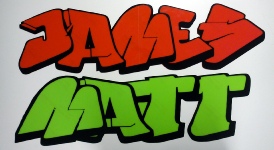 3mm Red & Green Acrylic, Vinyl Overlay, Graffiti Wall Art Plaques (aprox 1000x300mm)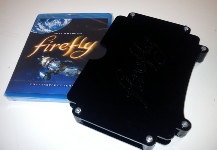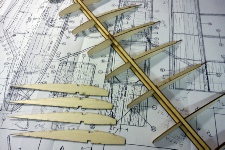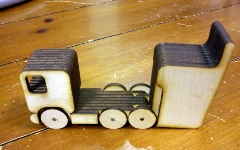 1/16th Balsa CNC Laser Cut Model Aircraft RC Wing Ribs
3mm Black Acrylic Joss Whedon's Firefly custom blu ray case
4mm Beech Ply Toy Lorry Laser Cut